The International Freestyle Judo Alliance (IFJA) is an alliance of international martial arts and sports organizations, yudanshakai, and independent clubs that are actively supporting and promoting Freestyle Judo around the world.
The IFJA is united by the common goal of restoring Judo back to the great and popular combat sport that it once was.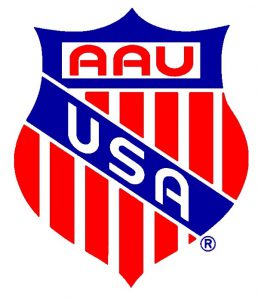 In the United States, Freestyle Judo tournaments are sponsored and sanctioned by AAU Judo.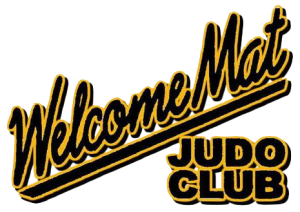 Please help support these organizations by participating in their events, joining their clubs, clicking on their web links, and "Liking" their Facebook and social media sites.
Judo Freestyle Italia, Nicola M. Gradassi, +39.380.4142933, Foligno, Italy
Accademia Arti Marziali, Nicola M. Gradassi, +39.380.4142933, Foligno, Italy
Judo Link, Lincoln Han, +39.340.2994300 or +1.619.523.9590, Gricignano D'Aversa, Italy
C.A.L.I. Academy of Martial Arts, Andy Barker, Yokosuka, Japan
Shinbukan, Serbian Budo Council, Dr. Ivica Zdravkovic, +381.64.269.259.1, Serbia
Freestyle Judo South Africa Alliance, Alwyn Grobbelaar, +27 (0) 72.902.8233, South Africa
Ritoru Tatsu Judo Club, Alwyn Grobbelaar, +27 (0) 72.902.8233, South Africa
Arizona Freestyle Judo, Scott Decker, +1.602.571.8282, Mesa, Arizona
Sitan Freestyle Judo Club, Scott Decker, +1.602.571.8282, Mesa, Arizona
Phoenix College Judo & Jujitsu, Anthony Enriquez, Phoenix, Arizona
Gompers Judo, Dr. AnnMaria De Mars, +1.323.241.4000, Los Angeles, California
Judo America, Gerald Lafon, +1.858.578.7748, San Diego, California
DC Judo, Terence McPartland, Washington, DC
Rocky Mountain Welcome Mat, Jarrod Fobes, +1.720.202.7857, Littleton, Colorado
Barry's Jujutsu, Frank Barry, +1.913.638.5235, Ft Leavenworth, Kansas
Shingitai of Kansas, Jeff Owens, +1.913.579.8251, Gardner, Kansas
Lozano's Welcome Mat, Mark Lozano, +1.816.405.2787, Mission, Kansas
Welcome Mat Elite, Derrick Darling, +1.816.456.5735, Prairie Village, Kansas
New Orleans Judo Academy, Theron Larrouquette, +1.504.488.5924, New Orleans, Louisiana
Wall to Wall Martial Arts, James Wall, +1.225.612.0934, Denham Springs, Louisiana
Welcome Mat NOLA, Andre Coleman, +1.985.224.3376, Laplace, Louisiana
Wauconda Judo Club, Roxanne Miller, Carpentersville, Illinois
Yorkville Judo Club, Bob Corwin, +1.630.553.7228, Yorkville, Illinois
Grand Blanc Freestyle Judo Club, Michael Hough, +1.810.695.KICK, Grand Blanc, Michigan
Welcome Mat Training Center, Steve Scott, +1.816.210.4484, Kansas City, Missouri
Jefferson City Judo Club, Josh Lehman, +1.573.301.1738, Jefferson City Missouri
Welcome Mat Jujitsu, Eric Millsap, +1.816.590.8426, Kansas City, Missouri
Welcome Mat Judo Club, Kenney Brink, +1.816.635.2086, Kansas City North, Missouri
Welcome Mat Goshin Jitsu Club, Jake Phillips, +1.816.227.9800, Kansas City North, Missouri
Sandi's Welcome Mat, Sandi Harrelson, Kansas City North, Missouri
Odessa Judo/Jujitsu Club, Charlie Jones, +1.816.522.6508, Odessa, Missouri
Potter's Welcome Mat, Steve Potter, +1.816.262.1660, Savannah, Missouri
Stars-n-Stripes Wrestling, Bob Charette, +1.406.855.9076, Billings, Montana
Ryoku Judo Club, Sergio Sanchez, +1.702.234.1165, Las Vegas, Nevada
Wayne County Center for the Martial Arts, Michael Antonides, +1.419.651.5228, Orrville, Ohio
Shingitai Jujitsu Association, John Saylor, +1.419.938.6089, Perrysville, Ohio
Recreational Judo of Oklahoma, Greg West, +1.405.779.8872, Norman, Oklahoma
OKC Judo & StandFast Judo-Wrestling, Mike Darter, +1.405.295.5836, Oklahoma City, Oklahoma
University of Memphis Tiger Budo Club, Rob Thornton, +1.901.827.8808, Memphis, Tennessee
The Judokai, Vincente D'Ingianni, +1.214.394.4274, Dallas, Texas
Ichi Ni San Judo & Jiu-Jitsu, Ed Carol, +1.214.564.3834, Kaufman, Texas
Issachar Judo Club, George Evenden, +1.972.948.2472, Waxahachie, Texas
To have your club listed in our IFJA Web Ring, please post this list of club links dedicated to promoting Freestyle Judo to your own web site, and add your information. Reciprocation is key to mutual benefit and welfare.